Transparently killer, dude

The hot thing at Web 2.0 Summit: Photosynth « Scobleizer - Tech Geek Blogger

When I arrived at the Palace Hotel at least 10 people walked up to me and asked "did you see the Photosynth demo?"

By the end of the day it was very clear that Photosynth was the killer app of the Web 2.0 Summit and you can download it now. More on the Photosynth blog.
Obviously killer, and very weblike in spirit and execution.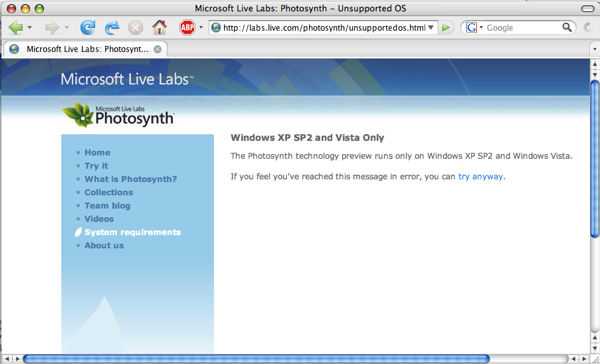 Technorati Tags:
stupid
,
bubble+2.0
,
web+2.0